We collect brand new books through book drives, generous donations, speaking engagements, applying for grants, and writing letters to publishers and authors.
Our teen members read and act out a story in front of the children, often to gales of laughter. We show reading is fun. Next, we talk about the public library and show off our library cards. We pass out a flier about the library and story times.
Next, we lay out a large selection of brand new children's books. We let each child select their very own book.
We add a book plate with the child's name on it to each book and encourage the children to read!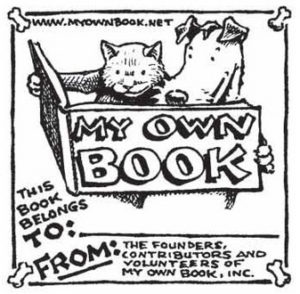 The children love having a brand new book of their very own.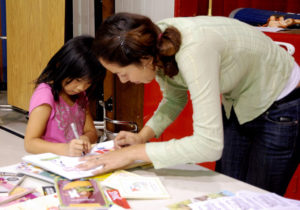 Contact us: info@myownbook.net